Have I mentioned that I LOVE doing podcast interviews?!
Well, its true.
Seriously. I love them.
As a speaker, I thoroughly enjoy getting in front of an audience, sharing stories, and feeling the energy of the crowd. It's really special to be able to connect with so many people at once.
What I love about podcasts is the intimate conversation that happens between the host and me. I get to meet really cool people, doing interesting things, and converse with them on some of my favorite topics like CLEAR™, entrepreneurship, health, and wellness.
When Ryan Halvorson of The Book Builders Podcast reached out to me to do an interview, I nearly leapt out of my chair with delight.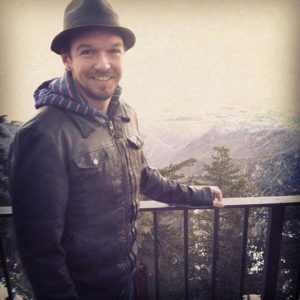 I knew it was going to be good because Ryan is an editor and writer. He knows the power of a well-told story. And, he happens to have been the editor of CLEAR: How to Simplify Your Life & Live More Seriously. When you work with someone on a personal project, you get to know them a lil bit.
Ryan has that laid back California cool. As an editor, he is able to pull the best information forward,  guide you on what needs to be done, and inspire the best creativity to come forth in your writing. Plus, he happens to be a tap dancer. Did I mention he was cool?!
Getting back to that part about story…
Take a listen HERE, because this podcast is done in a super special style that is very storyteller like. It's like a book come alive.
I think you'll enjoy it as much as I enjoyed being interviewed for it.
Let me know, below, if this resonated with you.
If you liked this post, please share and sign up for my newsletter above!
A bientôt,
Annick