Book Annick To Speak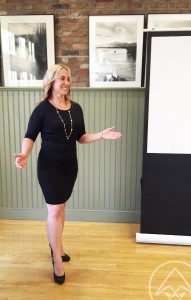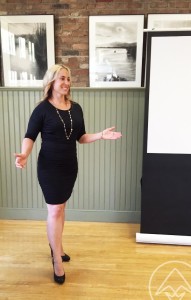 Are you looking for a high energy, engaging speaker who will add value to your next meeting or conference?
Annick will inspire, encourage, interact, and WOW your audience. She will leave them amused and learning more than they expected from a keynote speaker.
Annick is available to speak at businesses, corporations, associations, non-profits, workshops, and retreats.
Topics
Annick listens to your needs and customizes the program to your audience. Topics range from mindset, health & fitness, coaching, career development, to her signature program based on her book – CLEAR: How to Simplify Your Life & Live More Fearlessly. Here are a few of Annick's most requested programs:
CLEAR Talk
CLEAR: How to Simplify Your Life & Live More Fearlessly
Have you ever struggled to make progress either in your personal or professional lives, or both, but seem to spin your wheels? Based on Annick's book, this talk explains how the physical environment – from the office cubicle to the home to the car – is a reflection of your inner self. The environment you create around you can either cause your life to become stagnant or propel you toward living fearlessly and surrounded by beauty.
CLEAR Talk will transform the way you think about your various habitats and how they may help or hinder your personal and professional success. Using Annick's simple, tried-and-true techniques, you will also learn how to rehab your environment so it reflects and releases your true inner self. And when your true inner self is free you will find that anything is possible.
Eat To Perform
DO YOU EAT TO SUPPORT YOUR HEALTH GOALS?
Are you working out consistently but unhappy with your results? Do you feel sluggish, bloated, or lacking strength? Do you want to train for an athletic event like a bodybuilding or crossfit competition or your first 5k? Learn how to support your health goals with food and appropriate nutrition. Strong bodies are made 20% in the gym and 80% in the kitchen. In this talk, you'll learn how to eat right, heal your body, and support your performance.
Don't Sweat It!
HOW TO WRITE & DELIVER A SPEECH IN 15 MINUTES.
Don't think it's possible? Well, guess again! This presentation takes the novice from sweaty-palmed and stammering to writing and delivering a thoughtful speech with passion and confidence. Highly interactive and fun, this program is effective for all types of people from the professional seeking to advance their speaking skills to the average joe looking to deliver a killer toast. Because… you never know when you're going to be asked to speak.